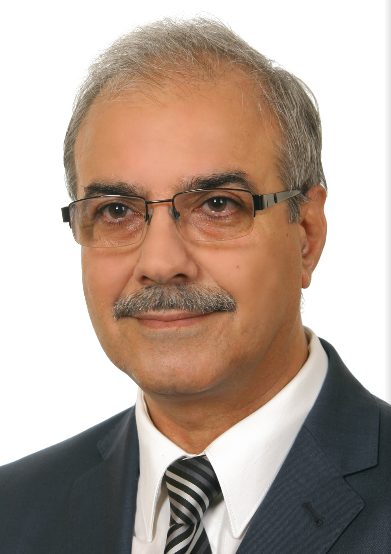 Prof. Dr. Khalid Saeed
Khalid Saeed is a full Professor of Computer Science in the Faculty of Computer Science at Bialystok University of Technology. He was with Faculty of Mathematics and Information Science at Warsaw University of Technology in 2014-2019. He was with AGH Krakow in 2008-2014.
Khalid Saeed received the BSc Degree in Electrical and Electronics Engineering from Baghdad University in 1976, the MSc and PhD Degrees from Wroclaw University of Technology in Poland in 1978 and 1981, respectively. He received his DSc Degree (Habilitation) in Computer Science from the Polish Academy of Sciences in Warsaw in 2007. He was nominated by the President of Poland for the title of Professor in 2014. He has published more than 240 publications – edited 38 books, Journals and Conference Proceedings, written 11 text and reference books. He supervised more than 120 MSc and 15 PhD theses. He gave about 50 invited lectures and keynotes in different universities in Europe, China, India, South Korea and Japan on Biometric Image Processing and Analysis. He received about 25 academic awards. Khalid Saeed is a member of more than 15 editorial boards of international journals and conferences. He is an IEEE Senior Member and has been selected as IEEE Distinguished Speaker for 2011-2016. Khalid Saeed is the Editor-in-Chief of International Journal of Biometrics with Inderscience Publishers.
As part of a national BMBF funded project, Prof. Saeed is cooperating currently with Fraunhofer IAIS in Germany in the field of cognitive engineering. He is also collaborating with Universities from Japan, India, South Korea and Italy.
Smart Biometrics – Challenges and New Aspects
Abstract
Over the past 15 years, a growing number of new biometric technologies replacing the most popular and commonly used human authentication systems like fingerprints, voice recognition or iris scans. This is bringing us to smart life and the era of AI BM for security and comfortable life. That is why Biometrics is becoming more and more attractive to users from different scientific areas in different applications. Today we are facing fast changes Biometrics systems and applications. From the other side there are many challenges, particularly with the prompt changes in Artificial Intelligence applications. Machine learning is developing so fast that it almost is going side by side with the technology level. Hence, biometrics is also developing in this direction and for the big data involved in voice recognition there is no other way beyond the use of AI methods in speech and speaker recognition.
Biometric based technologies help reduce medical errors and provide high certainty degree. Examples of use cases that have been exploited within my biometric team are:
Knee joint disorder recognition and automatic classification of recognized type of disorder, basing on X-ray digital image analysis; brain segmentation in order to clearly distinguish skull, brain's white matter, gray matter and tumor, and the most recent research on influence of diseases on retina recognition for human identification. We have been working on some new methodologies, the first in their kind approaches, to extract retina characteristic points for the sake of both person identification and medical diagnosis of a human sick eye. This helps take the primary decision about the illness changes. The essential challenge is to check whether the eye disease may influence the decision taken about person identity in a biometric recognition system for security or forensics applications. This would answer the question if the person who claims of an eye disease can be checked for identification by retina biometrics or not.